Harmony Hub:
Supporting Social and
Emotional Wellbeing for Mob
Welcome to our Harmony Hub – an online place dedicated to introducing our Community Outreach Programs and Services that support this core aspect of our culture.
Here, we invite you to explore the services and support programs designed to nurture the emotional resilience, cultural pride, and holistic health of our community.
Social and Emotional Wellbeing (SEWB) is the heartbeat of our Aboriginal communities, and its significance goes far beyond words – it's the very essence of our collective spirit.
For Aboriginal and Torres Strait Islander people, Social and Emotional Wellbeing isn't just important; it's a lifeline that connects us to our heritage, our land, and each other.
SEWB: The Heartbeat of
Healing & Cultural Connection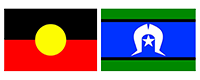 What is SEWB?
SEWB stands for 'Social and Emotional Wellbeing'. It refers to our overall mental health and emotional state, as well as our ability to interact effectively with others and engage in meaningful relationships and activities.
Why is it Important?
Social and emotional wellbeing is the source of resilience that allows us to heal from historical traumas, maintain our unique cultural practices, and nurture the bonds that tie us to our ancestral roots and each other.
Healing
Consider a tree as a metaphor for healing and its deep connection to culture.
'…the fruit is me, the branches and the trunk are our culture, and the roots are our philosophy, our spirituality. To keep this tree strong we need to feed it, to fertilise it, and then the tree stands strong and the fruit becomes good. If we concentrate just on the tree, then the fruit will never be good…'
– Aboriginal and Torres Strait Islander Healing Foundation
Mindful Me
The initial step in seeking support is realising when it's time to ask for help.
Are you familiar with the questions to consider in determining if you when it is the right time for you or your family?
It is as simple as answering 5 simple questions:
Let's celebrate our individuality and create a community supporting strong and rich social, emotional and wellbeing.
If you feel like having a yarn, we would love for you to join our community programs designed to nurture the emotional resilience, cultural pride, and holistic health of our community.
Carbal is proud to provide a wide range of services and programs, all at no cost and specifically customised to meet the unique needs of each individual.
Explore the support options available to enhance your Social and Emotional Wellbeing journey:
Do You Need to Talk
with Someone Now?
The following national support services are available for for when you need them most, 24 hours and 7 days a week.
Reach out to our team to see how we can offer support to you and your mob.
Complete this form and we will have one of our counsellors or Outreach team get in touch with you.
If you require immediate support, please contact our clinic on
1300 379 558.