Carbal provides a range of supports to people who have been accepted as a participant of the National Disability Insurance Scheme or NDIS. We can also provide assistance to people seeking to gain access to the NDIS.
We provide support to clients in their homes and in the community to help them achieve their everyday goals. This may be as simple as helping a client do their weekly grocery shopping, helping out with their washing or attending a social activity. It could also include activities that require more planning such as travel to see family or to participate in cultural events or return to their Country.
We also provide Recovery Coach, Coordination of Supports and Plan Management.
Temporary Transformation Pricing Schedule
Carbal Medical Services has implemented the Temporary Transformation Payment (TTP) and charges according to the attached schedule for all Service Agreements that include the Temporary Transformation Payment.
What is the NDIS?
This short video from the Australian Government Department of Health provides an easy-to-follow overview summary of the NDIS, who it is for and how to access it.
Everything You Need To Know
About Carbal NDIS
NDIS is Australia's National Disability Scheme; first initiated by the Commonwealth of Australia and participating States in 2013, with an aim to provide care and support to people living with disability and as to their families and carers.
What Disabilities are Supported by NDIS?
Carbal provides support services to people who have been diagnosed with permanent health conditions. These include a wide range of challenges, such as psycho-social and physical disabilities.
The following are examples of permanent health conditions that can be supported by Carbal NDIS:
Social phobia
Schizophrenia
Bipolar disorder
Anxiety/depression
Hearing and loss of sight
Amputation
Stroke
Acquired Brain Injury
Eligibility
Residents in Australia under the age of 65 years, living with a diagnosed permanent impairment or a condition that impedes day-to-day life, are eligible for NDIS.
Whilst Carbal specialises in providing support to Aboriginal and Torres Strait Islanders, we welcome clients of all backgrounds to our service.
How To Access NDIS
If you are not currently registered for NDIS you can start by booking an appointment with your GP to discuss applying. If you wish to have a support person with you at your GP appointment, simply give us a call or send us an email to discuss your needs and we can help you in your application process.
Carbal is able to assist with the registration process by consulting with your GP and others as required and providing any supporting documentation needed to qualify.
What Kinds Of Support Can I Expect To Receive? 
NDIS clients will receive access to services that are deemed as reasonable and necessary as per the NDIS guidelines. From the outset, Carbal's NDIS management team will assist the client to work out how to make the best use of the funds allocated in the plan.
Group Support
Carbal specialises in providing all kinds of direct support services in a culturally-appropriate environment. We have several men's and women's social groups as well as groups that focus on cooking, craft, playing board games and attending op shops, markets and garage sales.
How Much Does Carbal Charge For NDIS?
Carbal charges the TTP rates as per the most recent pricing schedule (PDF).
Get Started With Carbal NDIS
If you or someone you know already has an approved NDIS plan and would like to talk to us about receiving services from our team, please take the first step of contacting us to make a time to meet so we can find out more about your specific support needs.
"Over the last 3 years Carbal has helped me to make big changes in my life and how I spend my day. I am able to get out more, meet new people and try new things. I like how much the staff care about me and what I want to do".
Contact Carbal's NDIS Team
Carbal currently provides NDIS services in the Toowoomba, Warwick, Oakey and the Southern Downs areas. We can potentially provide support services to other areas, so please don't hesitate to contact us and see if we are the right service for your needs.
If you have a non-urgent general enquiry, you can now get in touch by sending us an online message or you can request to speak to Carbal's NDIS team by phoning (07) 4639 7400.
Carbal NDIS Services
Address:
104 South Street
Rangeville QLD 4350
Opening Hours:
24/7 by appointment only
Phone: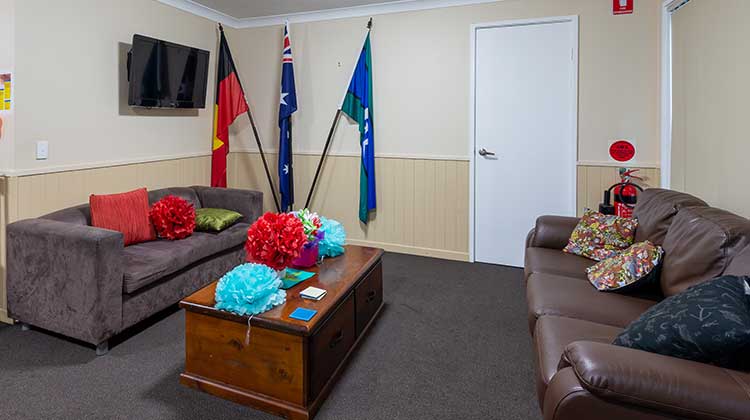 Do you have an enquiry related to Carbal's NDIS and Support Services?
We'd love to hear from you!
Please submit your details and a member of our NDIS team will be in touch to discuss further with you.