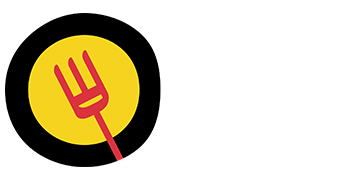 Carbal Kitchen now offers catering solutions to Toowoomba organisations hosting personal gatherings or corporate events. Our professional accredited kitchen facilities provide catering services that prioritise both taste and nutrition.
Carbal recognises the importance of catering and that it should never be underestimated:
'Food acts as the glue that momentarily holds people together to interact at different occasions and settings'
Carbal Kitchen's
Event Catering
Who Can Order?
We provide catering solutions for any organisation located in Toowoomba, Queensland.
Cost
As a not-for-profit community organisation, Carbal is dedicated to providing low-cost catering solutions.
We understand the importance of affordable options when it comes to catering for events, meetings, and gatherings. Our aim is to make our services accessible and budget-friendly, without compromising on the quality and taste of our menu.
Platters range from $40 to $70
Individual portions can be ordered
A range of drink options are available
For selections, options and associated costs, view our ORDER NOW form.
Delivery
Delivery can be arranged for a nominal fee of $10.00 or orders can be be collected from our Charnley Street location at Kearneys Spring between 9:00AM to 2:00PM.
Timeframe for Orders
To ensure timely preparation of your catering needs, we kindly request that all orders be placed:
5 business days in advance
This timeframe allows us to prepare and coordinate your requirements and required delivery.
Menu
To view current catering options, please view our online ordering form.  We understand that every event or gathering is unique, and we are more than willing to try and accommodate your individual needs and preferences.
Contact us today to discuss other options.
To maintain food quality and safety, Carbal Kitchen only provide cold catering solutions.
Cancellations
If you have ordered but require a cancellation or postponing of meals, please contact us directly.
Once an order has been processed, refunds are not provided.
However, we understand that circumstances may arise, and we are more than happy to accommodate a rescheduling of your delivery. If you need to adjust the delivery time to a more suitable date, please contact our Carbal Kitchen team, and they will assist you in making the necessary arrangements.
Changes to orders with less than 2 business days' notice will be classed as a cancellation and no refunds will be provided.
⚠️ Dietary Requirements
Carbal Kitchen can cater for gluten free, dairy free and vegetarians, however any known dietary requirements and allergies need to be advised upon ordering. Additional charges may apply.
Meals made in our kitchen may contain traces of nuts.
Download Order Form
Browse our current menu and complete the order form and email to [email protected] to place an order now. If you are unable to complete this, please contact one of our friendly team members on (07) 4633 9500 to place your order over the phone.
Once you have placed your order, you will receive a tax invoice via email for payment which will need to be made at least 2 business day prior to delivery. Alternatively payment can be made via eftpos upon delivery / collection.
Do you have a catering question or enquiry?
If you would like any further information relating to Carbal Kitchen, please contact our team on the number below during office hours or submit an online enquiry now.
Carbal
Kitchen 
Address:
18-24 Charnley Street
Kearneys Spring QLD 4350
Opening Hours:
Mon-Fri: 8:30AM – 4:30PM
Phone:
Do you have an enquiry related to Carbal Kitchen's services?
Please submit your message and a team member from our team will be in touch to discuss further with you.