Carbal @ Home is an innovative new service allowing Carbal's qualified nurses and Aboriginal Health Workers to deliver comprehensive, culturally-appropriate home care nursing services to clients within the comfort of their own homes across the Toowoomba region.
This approach recognises the importance of cultural connection, respect, and dignity in delivering effective healthcare to Aboriginal and Torres Strait Islander communities. By eliminating the need to travel to medical facilities, Carbal @ Home helps to overcome potential barriers to accessing healthcare, such as transportation issues or cultural unfamiliarity with clinical settings.
All of our in-home nursing services operate in collaboration with our General Practice clinics, Allied Health Professionals, and community outreach programs, fostering a cohesive and comprehensive approach to healthcare.
Carbal @ Home provides the following
in-home care services:


Medication administration and reviews


Mobility and medical support
i

Assistance with My Aged Care applications


Preventative health support and referrals


Personal and domestic support can be provided to those who are registered for a My Aged Care package
You can learn all about Carbal's counselling services here:
Eligibility
To be eligible for Carbal @ Home's services, you must meet one of the following two criteria:
You identify as Aboriginal and/or Torres Strait Islander;
or
You are non-Indigenous but are a current and active* client of Carbal Medical Services.
*Active client = you must have attended a consultation with Carbal within 12 months.
Fees
Carbal @ Home is fully-funded by Carbal Medical Services and as such there is no fee incurred from clients who are eligible to register for our services.
Referrals
To ensure that enhanced health outcomes are achieved, Carbal @ Home relies on the collaboration between primary health care providers and therefore referrals are only accepted from:

Carbal General Practice clinics;
Carbal's Integrated Team Care (ITC) program;
Toowoomba Hospital.
Natasha Frelek
Program Coordinator
& Aboriginal Health Worker
Bill Gorringe
Aboriginal Support Worker
Carbal @ Home
Frequently Asked Questions
TEMP
How long will each visit take?
Depending on the service required it ranges from 30 minutes to 1 hour.
What are your operation hours?
Carbal @ Home's services operate during 9:00AM to 4:00PM, Monday to Friday.
Are services available on the weekend?
Can individuals who are not currently Carbal clients use Carbal @ Home's services?
TEMP
Is this service only for individuals who identify as Aboriginal and/or Torres Strait Islander?
As long as you are an current client of Carbal Medical Services, you will be eligible to use this service.
Is the service free?
Yes.
We are pleased to confirm that Carbal @ Home's services are provided free of charge to eligible patients.
How is the service funded?
Carbal is committed to meeting the health needs of the community and as such the establishment of the service was funded through self-generated sources.
Will I require a referral to access Carbal @ Home's services?
Yes, a referral is required. This can be acquired from either a General Practitioner, via Carbal's Integrated Team Care (ITC) program or from Toowoomba Hospital.
Will I receive confirmation of each appointment prior to the scheduled time?
Yes – our dedicated nurse or program representative will reach out to you either the day before, or on the day of your appointment, to provide a reminder.
⚠️ Elder Abuse Phone Line
Carbal will never tolerate any abusive behaviour from clients or guests.
The Elder Abuse Helpline (1300 651 192) is a free call phone number that responds to callers seeking information and advice on elder abuse.
Elder abuse phone lines are not crisis support services, and operating hours and services vary across states and territories.
If you need immediate assistance in an emergency or life threatening situation, always dial triple zero (000).
If you would like any further information relating to Carbal @ Home, please contact our Program Coordinator on the number below during office hours or submit an online enquiry now.
Carbal @ Home
Address:
18-24 Charnley Street
Kearneys Spring QLD 4350
Opening Hours:
Mon-Fri: 8:30AM – 4:30PM
Phone: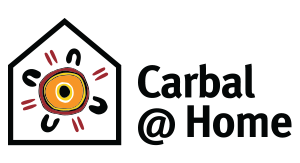 Do you have an enquiry related to Carbal @ Home?
Please submit your message and a team member from the Carbal @ Home team will be in touch to discuss further with you.
Please note: If your enquiry relates to an appointment or booking, please phone the office directly.