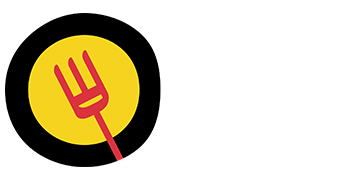 At Carbal, our commitment lies in serving our community's needs. We understand that the simple act of enjoying a nutritious, homemade meal holds the power to enhance both physical and emotional well-being.
Introducing Carbal Kitchen, where we bring the comfort and nourishment of home-cooked meals right to your doorstep, every week. Our philosophy at Carbal Kitchen is grounded in the principles of love and care, crafting each dish with the freshest and finest ingredients available.
We're on a mission to ensure that wholesome meals are within everyone's reach, which is why we offer our delicious fare at an affordable cost.
Carbal Kitchen's
Meal Delivery
Who Can Order?
If you currently reside within the Toowoomba 4350 postcode, we welcome you to submit an order with Carbal Kitchen.
Everyone is free to utilise this service – we welcome all.
Delivery
Our meal delivery service is currently available every Monday between 10:00AM and 4:00PM for a nominal $3 delivery fee per delivery.
Meal orders can also be collected from our Charnley Street location at Kearneys Spring between 9:00AM to 2:00PM, Monday to Friday.
Please Note: It is a requirement for food, health and safety that no meals are left at premises and that someone is there to collect the food upon the drivers arrival.
Menu
Our menu is thoughtfully crafted to deliver exceptional flavor while also providing excellent nutritional value. Carbal Kitchen relies on the seasonal fresh produce generously donated by our partners, resulting in menu changes that align with the seasons.
At times, our menu can be slightly altered depending on availability of fresh produce.  Our staff will inform you of any changes or modifications.
Our meals are freshly cooked and frozen to preserve their taste and nutritional value.
Download Order Form
Browse our current menu and complete the order form and email to [email protected] to place an order now. If you are unable to complete this, please contact one of our friendly team members on (07) 4633 9500 to place your order over the phone.
Once you have placed your order, you will receive a tax invoice via email for payment which will need to be made at least 2 business day prior to delivery. Alternatively payment can be made via eftpos upon delivery / collection.
Order Timeframe
To ensure timely delivery of your meals, we kindly request that all orders be placed 3 business days prior to your selected delivery date.
This timeframe allows us to prepare and coordinate your order with care, ensuring that you receive your delicious and nutritious meals on schedule.
Cost
Carbal believes that everyone deserves the opportunity to enjoy delicious and nourishing meals without financial barriers. By providing affordable options, we ensure that our community can access and enjoy the benefits of our food, promoting a healthier and more inclusive society.
Our aim is to ensure that our service remains affordable and accessible to all and with this in mind all meals are priced at $8 per serving.
Minimum order requirement = 5 serves ($40.00).
Assistance
If you require assistance to process your order, please contact us directly.
Coupons & Subsidies
Integrated Team Care clients are provided with a subsidy to contribute to meal costs. If you are a client of this program, you will be eligible for up to 6 min meals per fortnight.
Maximum value is $53.00 and should be noted on your order form.
Cancellations
If you have ordered but require a cancellation or postponing of meals, please contact us directly.
Once an order has been processed, refunds are not provided.
However, we understand that circumstances may arise, and we are more than happy to accommodate a rescheduling of your delivery. If you need to adjust the delivery time to a more suitable date, please contact our Carbal Kitchen team, and they will assist you in making the necessary arrangements.
Changes to orders with less than 2 business days' notice will be classed as a cancellation and no refunds will be provided.
⚠️ Dietary Requirements
Carbal Kitchen can cater for gluten free, dairy free and vegetarians, however any known dietary requirements and allergies need to be advised upon ordering. Additional charges may apply.
Meals made in our kitchen may contain traces of nuts.
If you would like any further information relating to Carbal Kitchen, please contact our team on the number below during office hours or submit an online enquiry now.
Carbal
Kitchen 
Address:
18-24 Charnley Street
Kearneys Spring QLD 4350
Opening Hours:
Mon-Fri: 8:30AM – 4:30PM
Phone:
Do you have an enquiry related to Carbal Kitchen's services?
Please submit your message and a team member from our team will be in touch to discuss further with you.